How to Use the iPhone/iPad App for Unlimited English
Unlimited English uses the Teachable iOS app. There are two simple steps to using the iPhone/iPad app.
First, create and link a Teachable.com account to your ESLPod account. Go here to do that now.
Second, download and login to the app. Follow these steps below to do that:
1. Search for Teachable in the App Store, or just click here when on your iPhone/iPad, and download the app.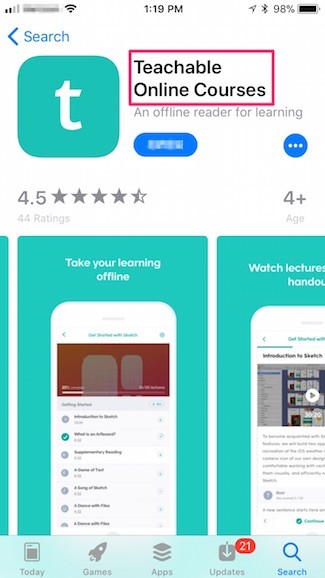 2. Enter your email and password and click Login.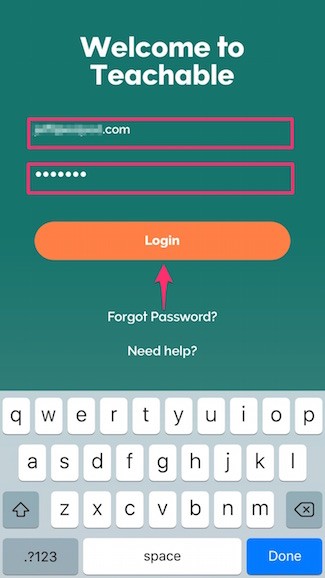 3. Lessons are organized by Daily English and Cultural English, in groups of 100 lessons (in order). Choose a group to get started.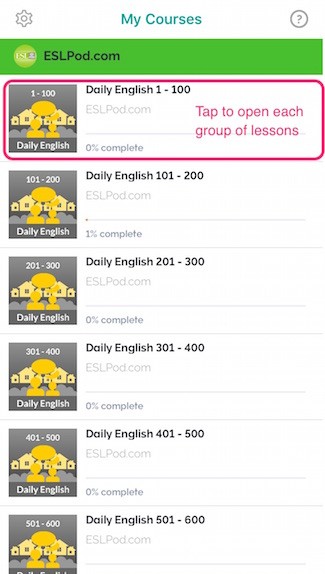 4. Tap on the name of the lesson to open it. You can download all 100 audio files at once, or individually.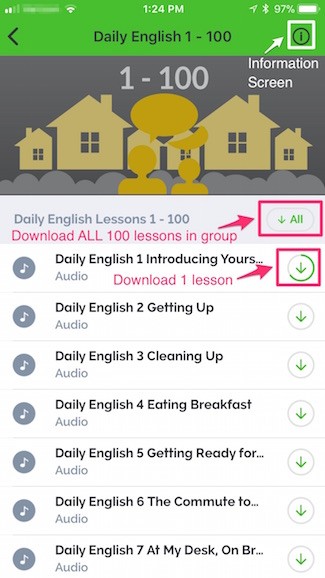 5. Tap on the audio play button to listen to the lesson, and scroll down to see the complete Learning Guide. When finished with the lesson, click on Complete and Continue at bottom.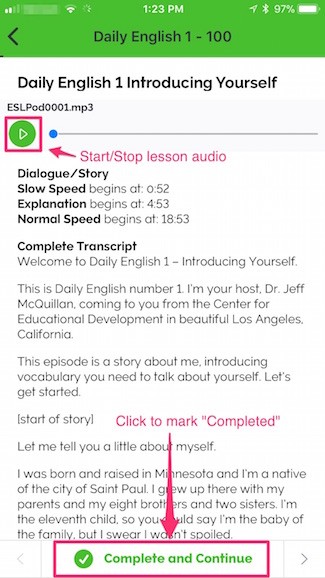 6. You can stream or download lessons. To delete downloaded lesson files, click on the top, right Information button ("i" in a circle) . . .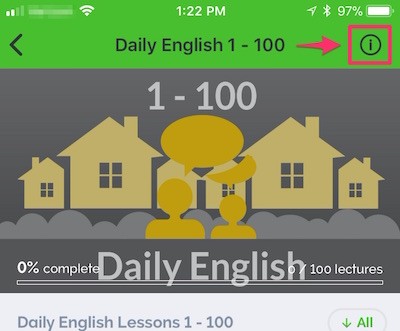 then click on Clear All Downloads. This deletes all the download audio files for that group of 100 lessons. (You cannot delete individual downloads.)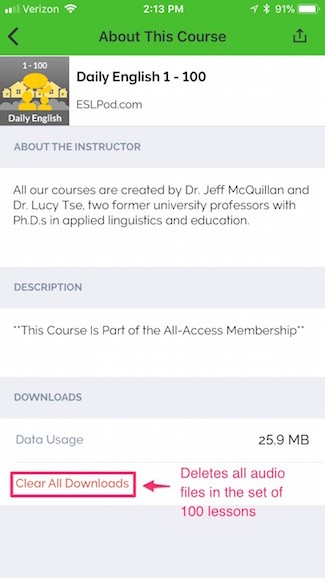 7. To delete ALL the files on the app, from all courses, tap on the Settings button (the "gear" symbol) on the main app screen . . .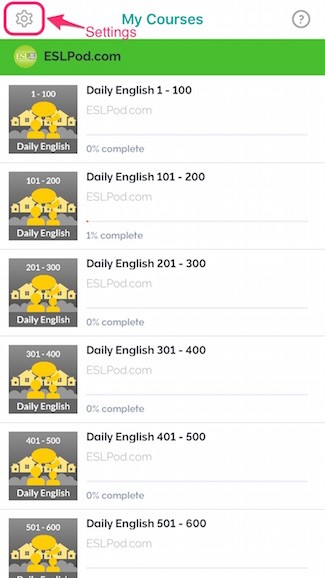 then click on Clear Downloads.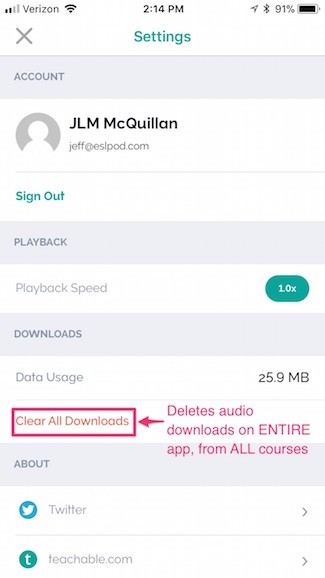 Careful: This deletes all the downloaded audio from all of the courses on the app!
NOTE: The iOS app is for Unlimited English and Learn English TV courses ONLY. It does not work with Select English or English Collections. Once your Unlimited English subscription ends, you will not be able to listen to the audio files, even if you downloaded them. You must be a current, paying member to listen to files.
There is no special app for Android devices, but you can stream the lessons by logging into the site on any mobile browser (https://tv.eslpod.com).