Unlimited English™


All the English You Want,
When and Where You Want It.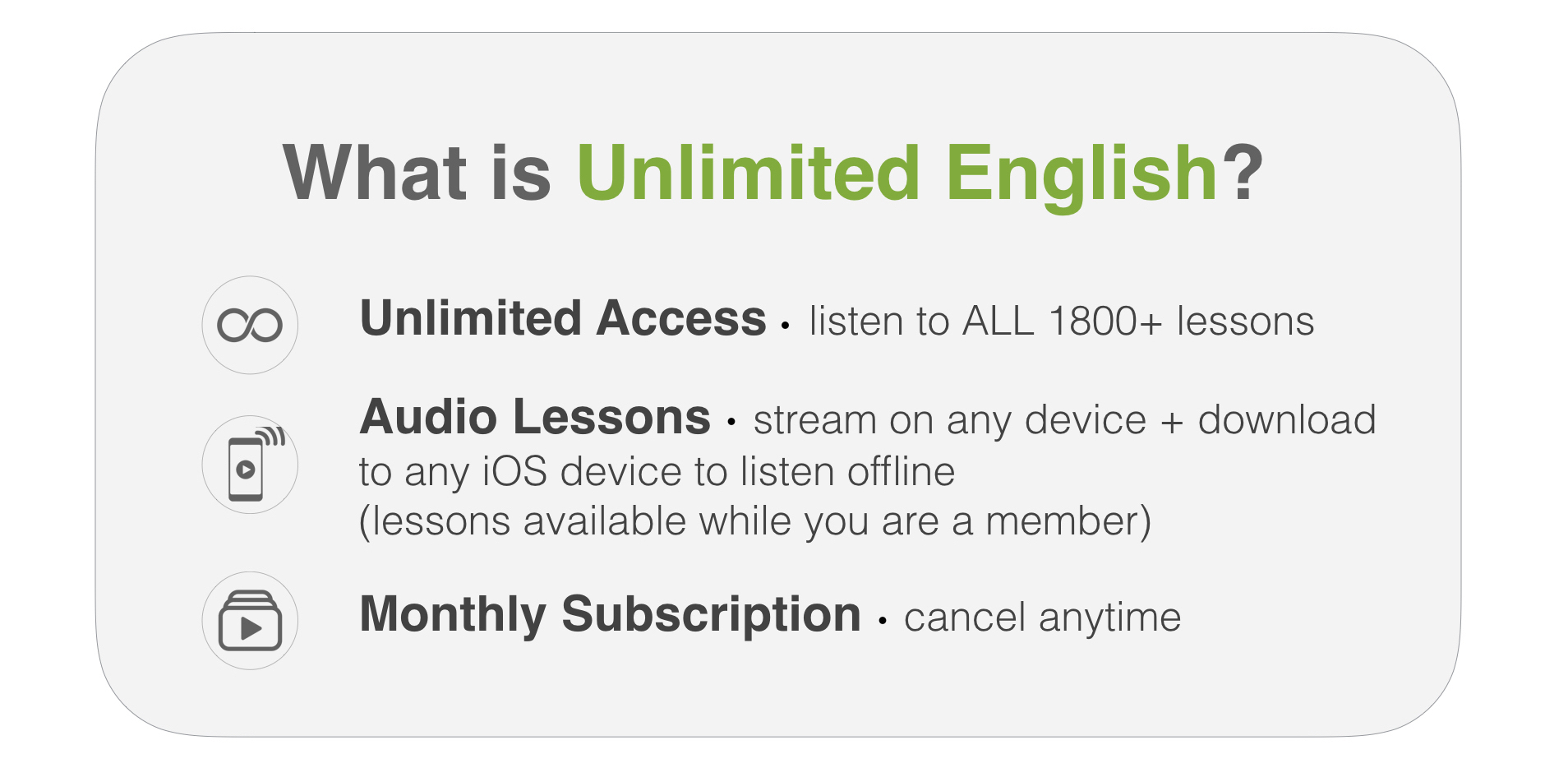 "The best podcast to learn and practice English"
MacWorld (Spain)
What do I get?
Audio Lessons
(15-30 minutes)
+
Text Learning Guide
(8-10 pages)
Who is it for?
Intermediate
+
Advanced
English
Learners
What do I learn?
Daily English
(everyday conversation)
+
Cultural English
(English through U.S. culture)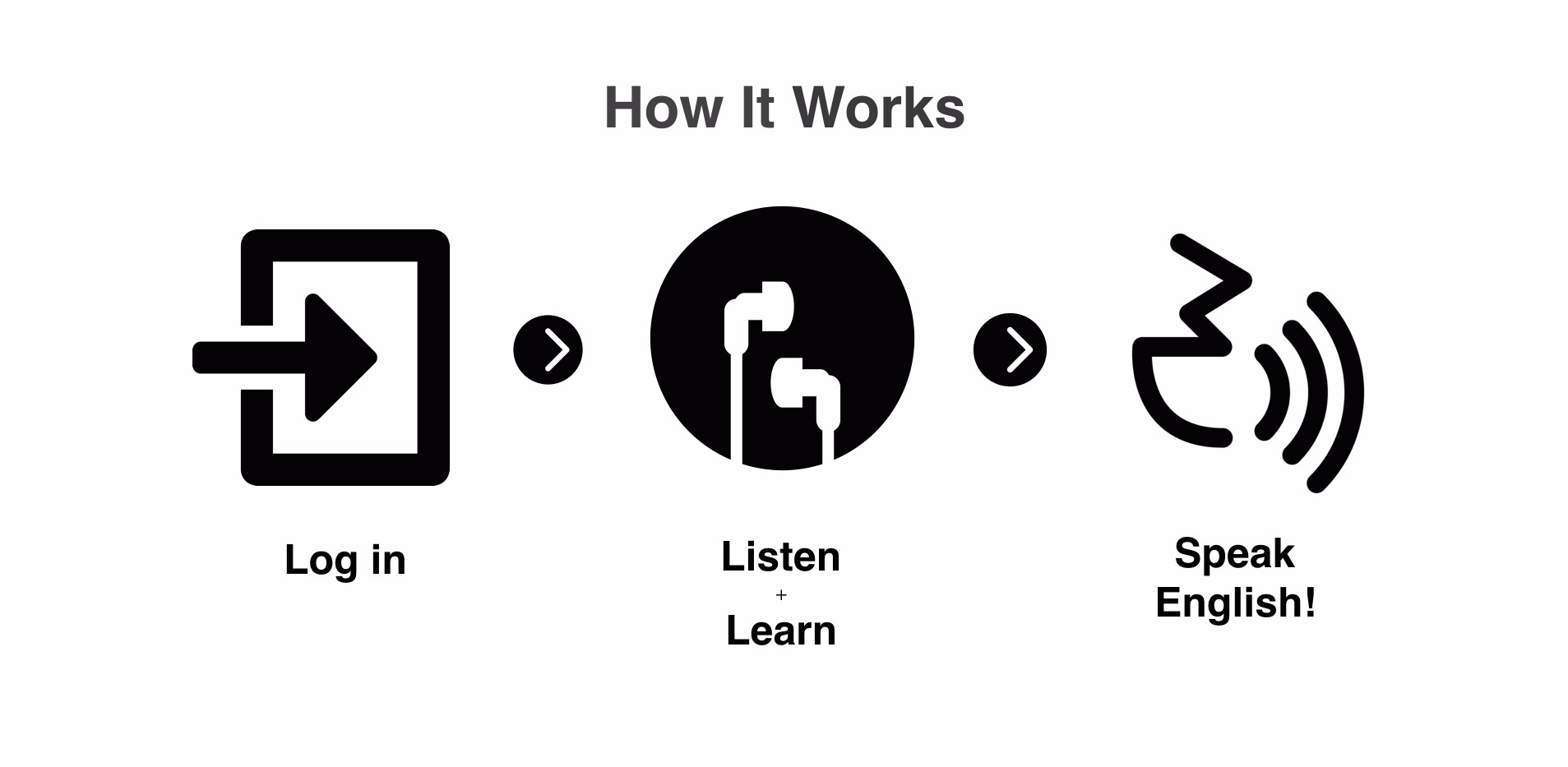 What Our Students Are Saying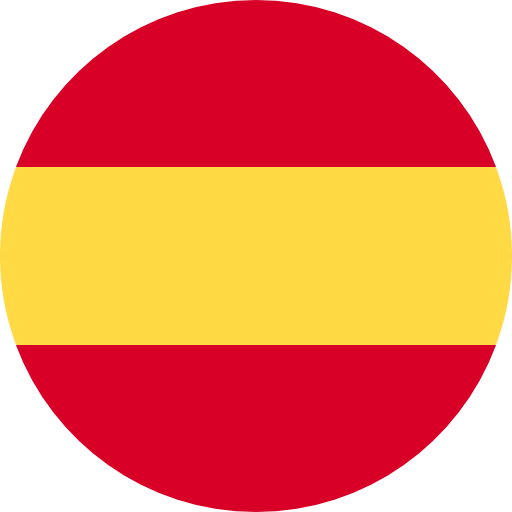 "Your lessons are extremely useful, since a lot of idiomatic expressions are used and later explained. Also, the pronunciation is slow and very clear, which helps understanding of the lessons to the fullest. I have recommended your site to all my friends who are studying English as a second language, and I have to say it, those who listened to one of the lessons got hooked on them - they thanked me a lot!"
- Quim, Spain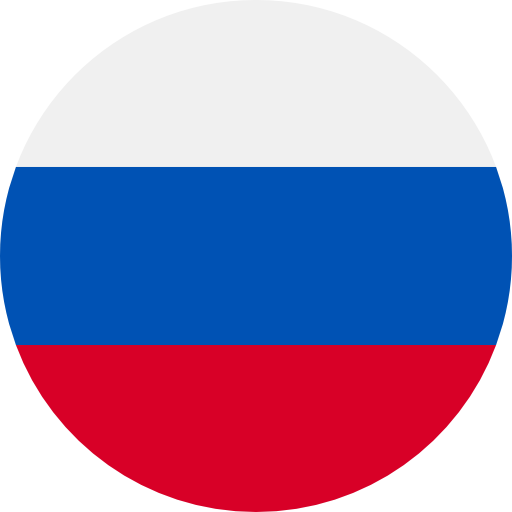 "I tried many other sites with English study but now I am sure yours is the best. It has always been quite difficult for me learning English. Now with your lessons, listening has become much more interesting because of your clear explanations I can understand the text quite well. Sometimes I forget I am listening to the lesson in English and not in my native Russian language!
- Simkin, Russia

Daily English
Daily English lessons are dialogues and stories using conversational American English. You get detailed explanations of how to use each of the key expressions and idioms.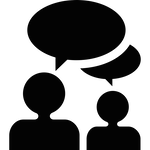 Learn English conversation in 17 useful categories - over 1800 topics:
Business
Travel + Transportation
Daily Life
Money
Shopping
Health + Medicine
Entertainment + Sports
Relationships + Family
Each lesson contains:
Audio: about 20-minute lessons
+
Text: 8-10 page Learning Guides
Cultural English
Cultural English lessons contain information to help you understand the United States and American culture. Learn English as you learn about the U.S. and its customs and culture.

Learn English through American culture and history - more than 2,000 topics:
Holidays and Festivals
American Writers and Artists
Famous Places, Cities, States
Popular Movies
Well-Known Books
Presidents + Politics
American History
Common Language Questions and Answers
Each lesson contains:
Audio: about 30-minute lessons
+
Text: 8-10 page Learning Guides